Photography Project Shoot By Professional Photographer Steve Thornton (Click Photos For Lightbox View)
I have shot with Esther several times and try to shoot with her if I'm in Germany. I was in Zingst, Germany, on the Baltic Sea, and had a photography project to shoot on the beach. I called Esther and she said she could be there, so we met and shot the project. Later I shot a lingerie photography project with her in a hotel room.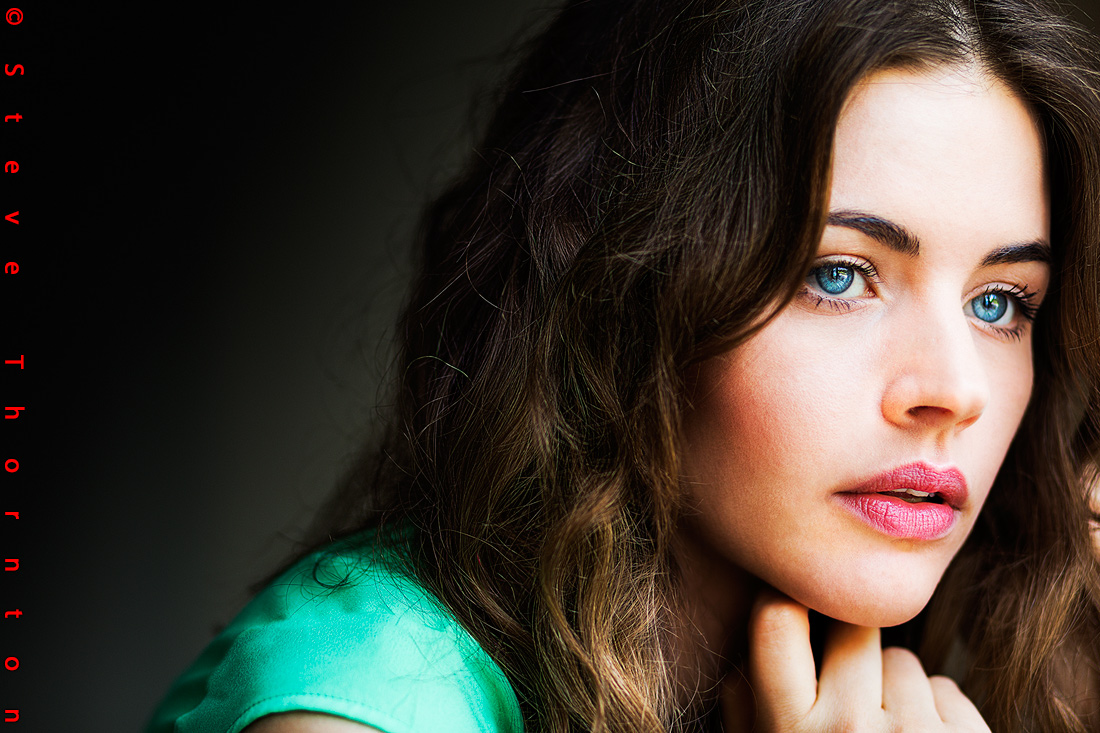 Sometimes I'll start off with a headshot. Most models need time to get into the groove and this is a way to get another cool image at the same time getting ready for the second shot. This is 100% window light. I ask for this room every time I'm in Zingst. It has a very tall ceiling and the window faces northwest.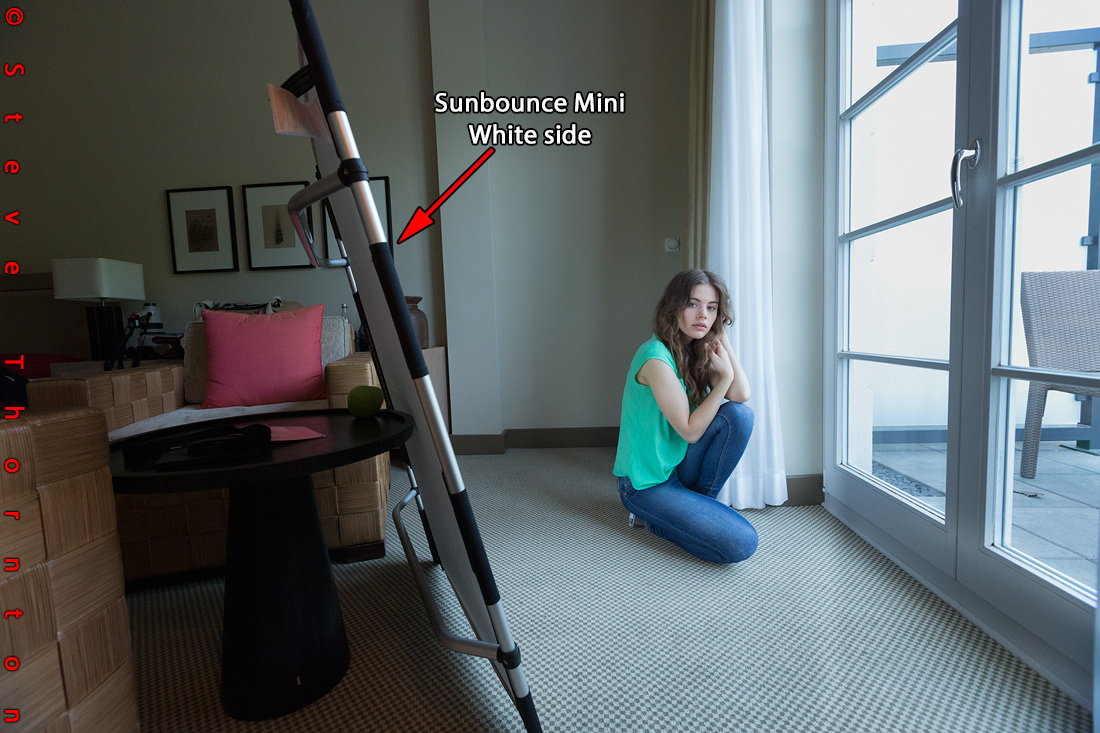 This is the set up, a Sunbounce Mini photography reflector with the white side in use for the photo.
Lingerie Photo Shoot
For the lingerie photography shot, I decided to shoot with hard light but I wanted it as a more narrow shaft of light. I accomplished this by positioning the strobe head so a wall would act as a gobo and I used a Sunbounce Pro photography reflector with a Black Hole fabric on it on the other side.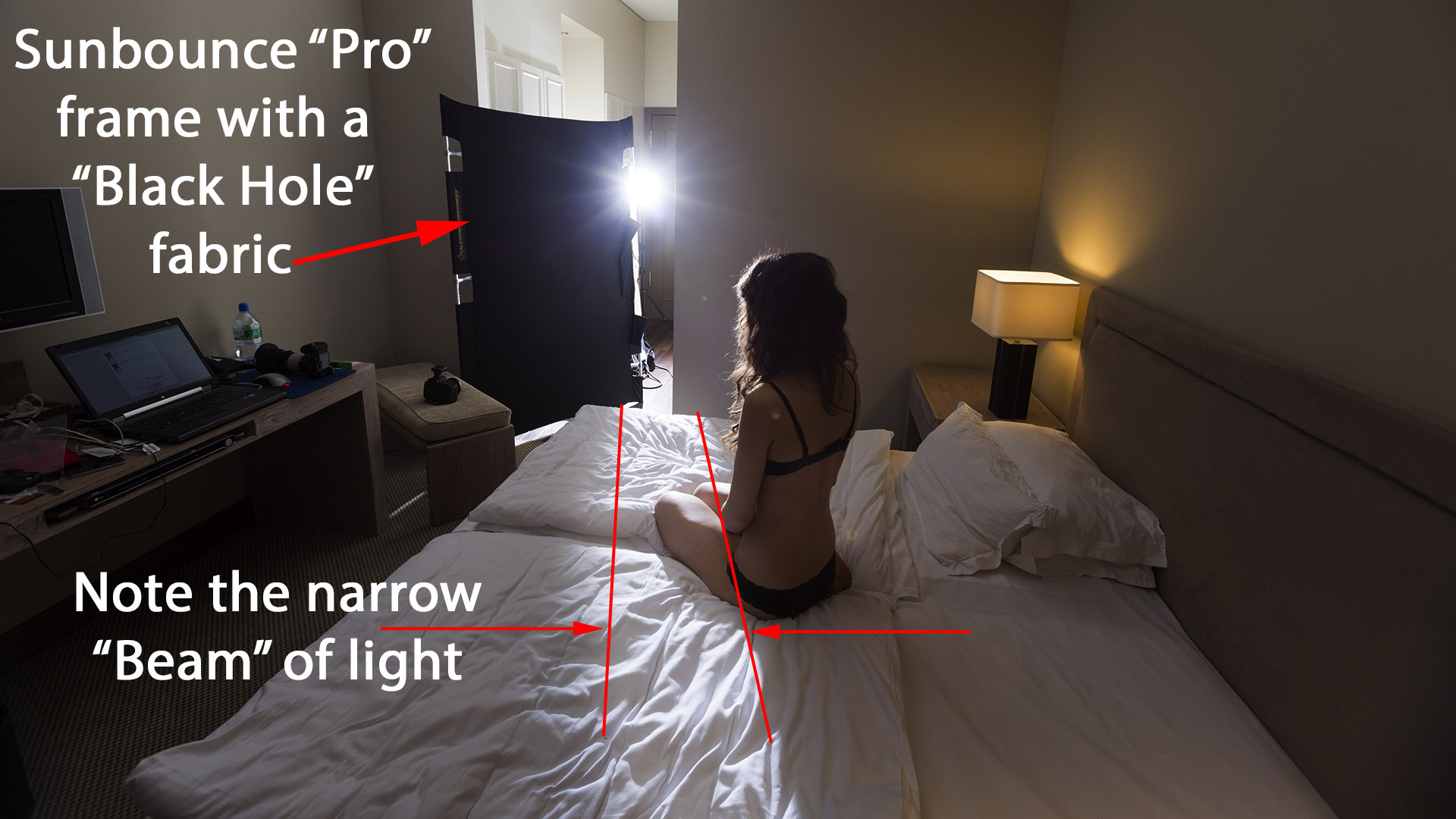 As you can see using these light control elements I now have a narrow beam of light, however I have too much light on the front of the bed, so I used the Sunbounce Mini photography reflector as another gobo, or flag as seen below.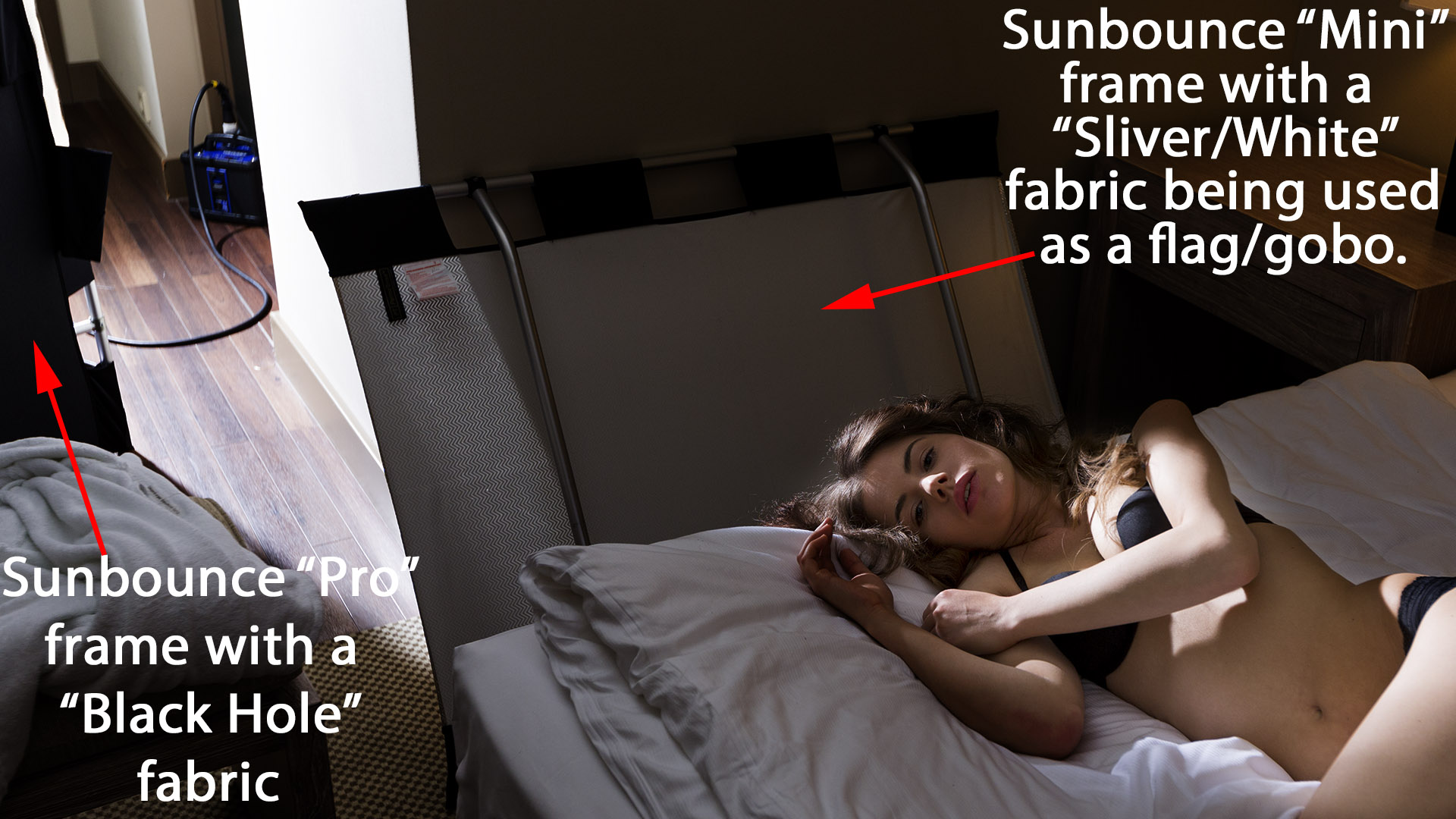 If I had not blocked the light the side of the bed would have been close to blown out, solid white, but because I used the Mini, it removed the light.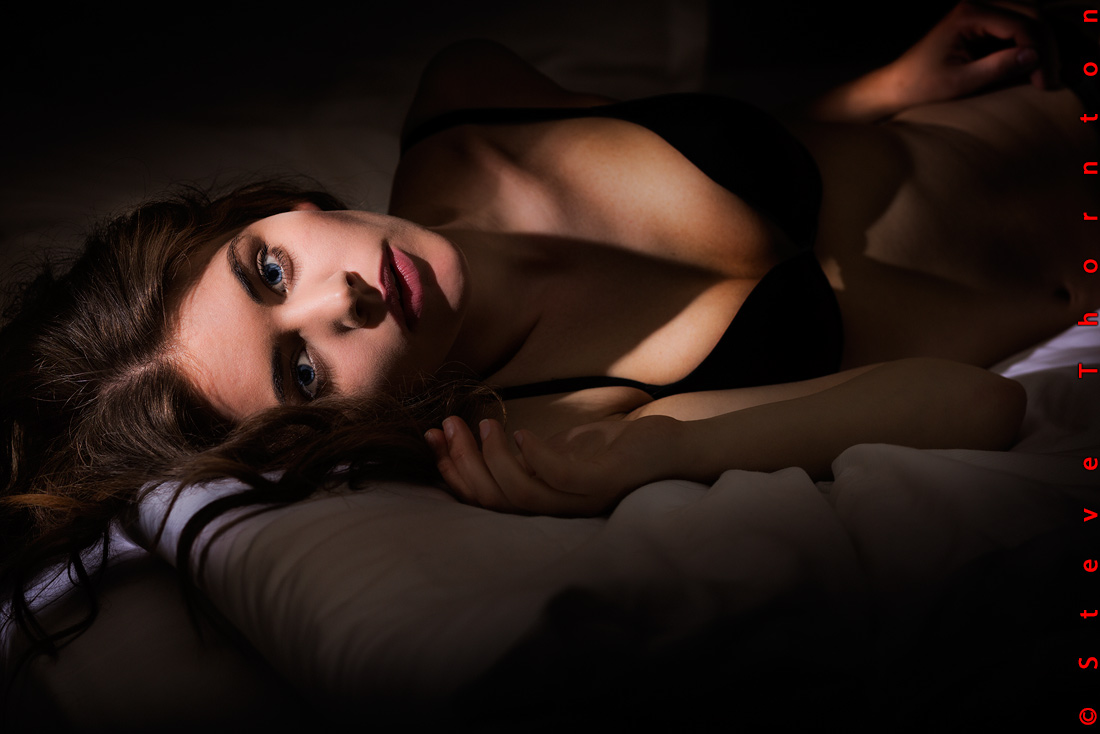 Photography Tip
When capturing photos with hard light, you will want to have the model keep her nose pointed at the light.
If Esther had been looking at the camera, she would've had a huge shadow from her nose, which would not have been pretty. Being in a room with the lights on it's easy to forget that the strobe is going to overpower the room light so you may think you have one shot but will have a very different image.
Also with hard light in photography, you need to shoot with a model that has perfect or close to perfect skin, unless you like to spend a lot of time retouching.
Photography Tip
Don't forget, hard light is most unforgiving, so use it carefully.
Here I rotated the image for a better look, something I like more. Thoughts?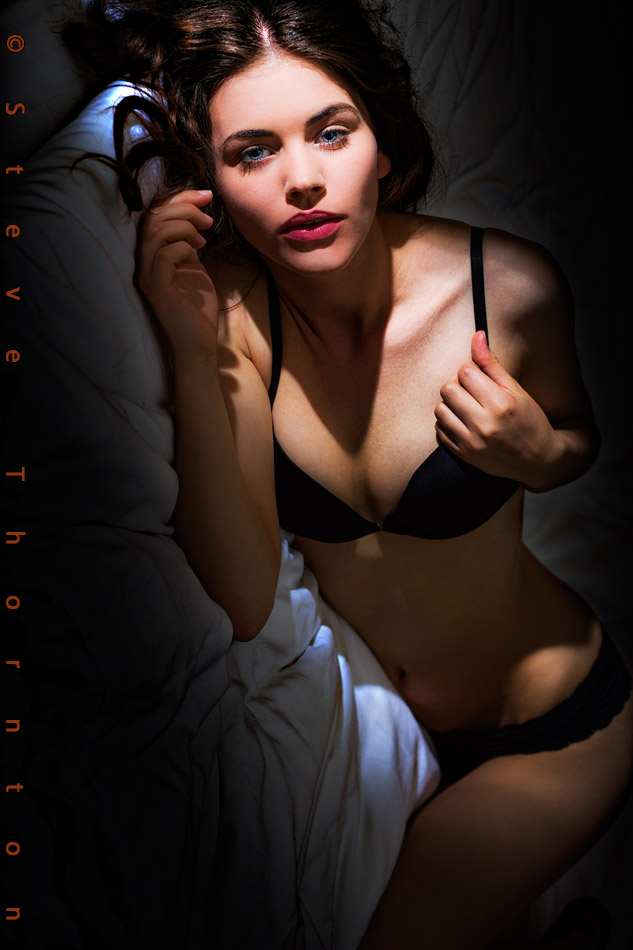 One of the world's leading international image makers, Atlanta, Georgia native Steve Thornton began his career as a self-taught 12-yearold shutterbug with a keen interest in photography. As a professional, he has photographed numerous national and international ad campaigns, along with feature editorials for magazines in the United States and Europe. Steve & his crew travel on average 175+ days a year, in the USA, Europe, the Middle East as well as the Orient. Prime client list for stills and/or motion: UPS, Invesco, American Express, General Motors, Hallmark, Citizens, Hyatt, Trane and Ferguson.
(Visited 709 times, 1 visits today)