Ballpoint Bouncers
Education and Inspiration from these Professional Photographers
Welcome to our SUNBOUNCE Ballpoint Bouncers page. Here you will find the profiles of contributing writers, or Ballpoint Bouncers, that like SUNBOUNCE, believe in the idea to spread the gospel of photography. And like SUNBOUNCE, these photographers are here to help other photographers improve their photos in all genres of photography.
While bouncing is not a requirement, we do prefer those that bounce. If you'd like consideration into this unique group of writers, please contact us at: webmaster (place the at symbol here) sunbouncepro.com. Please include links to writing samples, your website, and any publishing credentials plus what types of topics you plan to write about. Please keep in mind, we reserve the right to refuse any submissions and all accepted submissions are subject to editorial review, including edits, by the SUNBOUNCE staff.
"Ballpoint…the world's most-used writing instrument…As a result, it has influenced art and graphic design and spawned an artwork genre." —Wikipedia.com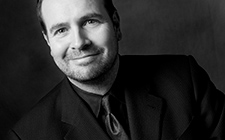 Vincent Versace
Photographer, Author, Writer, Nikon Ambassador
Vincent Versace, Los Angeles based, is an internationally recognized pioneer in the art and science of digital photography. He's one of Nikon's founding Nikon Ambassadors and is considered by Nikon as "one of the top photography artists and visual storytellers of this era." Vincent is a recipient of the Computerworld Smithsonian Award in Media Arts & Entertainment and the Shellenberg fine art award. His work is part of the permanent collection of the Smithsonian Institution's Museum of American History. He is the photographer of Immediate Assistants Medical Rescue Go Team and was commissioned by the San Francisco Presidio Trust to create a body of photographic work to permanently capture this National Park and Historic Landmark.
Vincent's work was featured in American Photo, Popular Photography, The New York Times, Shutterbug, Outdoor Photographer, Pro Digital Imaging, PDN, What Digital Camera, Petersen's Photographic, PC Camera, Studio Design and Photography, Professional Photographer, Digital Imaging and many more. Nominated multiple times to the Photoshop Hall of Fame, Vincent has been recognized by the National Association of Photoshop Professionals through the creation of the Vincent Versace Award for Digital Photography Excellence. The "Vinnie" is a special category of the Photoshop Guru Awards, considered one of the most prestigious and coveted awards in the international digital imaging industry.
He's authored the best-selling books From Oz to Kansas: Almost Every Black & White Technique Known to Mankind and Welcome to Oz 2.0: A Cinematic Approach to Digital Still Photography with Photoshop. His book, Welcome to Oz was selected as Shutterbug Magazine's best how-to book of the year. Vincent was the original host of the Epson Print Academy and is a member of the Epson Stylus Pros. He's also a Nikon Legend Behind the Lens, an Xrite Colorotti, Lexar Elite Photographer, Team NiK Elite Photographer, Benq Ambassador, an American Photo Magazine Mentor Trek and Master Class instructor plus a member of the National Association of Photoshop Professionals Instructor Dream Team. He teaches regularly at Photoshop World, B&H, the FBI, US Navy Combat Camera, US Coast Guard, Maine Media Workshops and Palm Beach Photographic Workshops.
Rolando Gomez
Photographer, Author, Writer, Screenwriter
Rolando Gomez, a Desert Storm army veteran, has traveled on assignments to 45 countries as a professional photojournalist that included a cover story assignment for Parade magazine, circulation 32 million printed copies. He's authored five photography books and two self-help books, the latter earned a favorable Kirkus Review, plus in 2016, 2017 and 2018, he was honored as a Quora Top Writer. Selected by the Dept. of Defense as one of the "Top Five" military combat photographers worldwide in 1994, Rolando eventually left the military and transitioned to fashion, glamour, and beauty photography. He's taught over 800 photography workshops in the past 18 years and as a guest, spoken at major universities and photo industry events including the universities of Texas, Virgin Islands, and Calgary, plus the annual Photo Plus Expo in Manhattan, Fotofusion, Palm Beach Photographic Center, Samy's Camera, Photo Imaging and Design Expo, and the Los Angeles Center of Photography (LACP). In the Fall of 2007, he conducted a 3-country, 7-city European tour for SUNBOUNCE and Calumet Photographic, Europe. He holds a Bachelor of Arts Degree in Communication, Electronic Media, summa cum laude, from the University of Texas, San Antonio and is trained as a mediator in conflict resolution and was honored by the Commander-in-Chief, United States Southern Command with a Department of Defense, Defense Meritorious Service Medal for his participation in the Latin American Drug War during the Pablo Escobar era.
One of the world's leading international image makers, Atlanta, Georgia native Steve Thornton began his career as a self-taught 12-yearold shutterbug with a keen interest in photography. As a professional, he has photographed numerous national and international ad campaigns, along with feature editorials for magazines in the United States and Europe. Steve & his crew travel on average 175+ days a year, in the USA, Europe, the Middle East as well as the Orient. Prime client list for stills and/or motion: UPS, Invesco, American Express, General Motors, Hallmark, Citizens, Hyatt, Trane and Ferguson.
"In fact, all my assistants, after using all the other kinds of reflectors & silks with other photographers, have bought them over all of the competition. This gear will last and work well under difficult conditions. It has really helped me in my imagery and helped me out of some real lighting jams. During my 25+ year career there are precious few photographic products I have bought that more than live up than live up to its hype, this is one of the very few."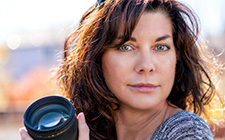 Allison Earnest
Photographer, Author, Writer
Allison started her photography career 33-years ago as a photographer for NASA where she photographed Space Shuttle landings and experimental aircraft at Edwards Air Force Base in California. She worked as a medical and advertising photographer at Centinela Hospital, the hospital of the Los Angeles Lakers, Sacramento Kings, and Los Angeles Dodgers. He photographs are published in magazines, journals and various publications.  Additionally, Ms. Earnest's images have won national and international recognition in B&W Magazine, PPA, and Nominated twice for BW Spider Awards for her fashion photography.
Allison holds a Bachelor of Science in Business Management from the University of Maryland.  She is essentially a self-taught photographer and credits her success "to the countless mentors throughout the years who have graciously shared their knowledge and talent." Allison, currently a successful commercial and advertising photographer, believes in continued education and teaches photography plus photographic lighting to aspiring photographers, and practical business application at several colleges and art schools in Colorado.
To help facilitate the learning process, Allison was asked by Amherst Media to write and illustrate three photography books on her Sculpting with Light® lighting techniques for people and products. Allison's Sculpting with Light® books are used in photography schools around the world and are available in bookstores and wherever photography books are sold.
Disclaimer:
The views, opinions and positions expressed by the authors and photographers and those providing comments on these blog posts are theirs alone, and do not necessarily reflect the views, opinions or positions of SUNBOUNEPRO.com, SUNBOUNCE.com, SUNBOUNCE GmbH, or any employee thereof. We make no representations as to accuracy, completeness, timeliness, suitability or validity of any information presented by individual authors and/or commenters on our blogs or website and will not be liable for any errors, omissions, or delays in this information or any losses, injuries or damages arising from its display or use.
We reserve the right to delete, edit, or alter in any manner we see fit blog entries or comments that we, in our sole discretion, deem to be obscene, offensive, defamatory, threatening, in violation of trademark, copyright or other laws, of an express commercial nature
(Visited 479 times, 1 visits today)