SUN-MOVER
The SUN-MOVER is the first perfectly focusable flat light modifier that can create a harsh spotlight or a soft and wide-light, plus a regular light too. The most inexpensive photography lighting tool that can move sunlight that every photographer or videographer should carry as a minimum or back-up on-location light modifier.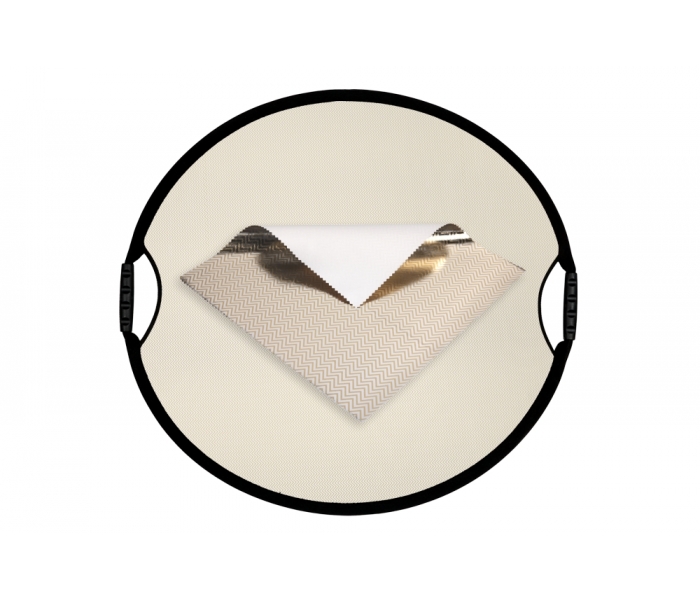 SUN-MOVER Reflector Zebra-White
Gently warm, creates a healthy skin complexion even if cloud cover is thick. ZEBRA is the workhorse for more than 50% of all applications in sunny and shady conditions.
Color: Mix of gold and silver. The back is white neutral.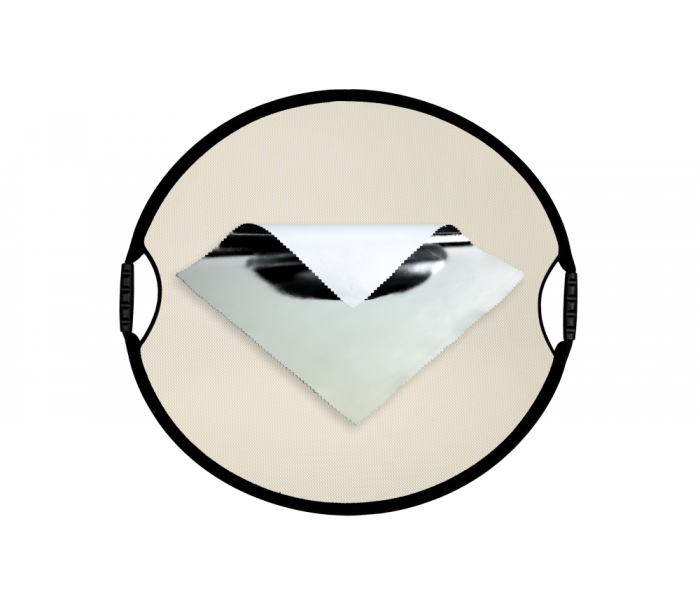 SUN-MOVER Reflector Silver-White
This material does not change the color temperature but transmits the incoming light in a neutral manner. Hard light remains hard, soft light remains soft. Good light scoop. Color: Silver. The back is white neutral.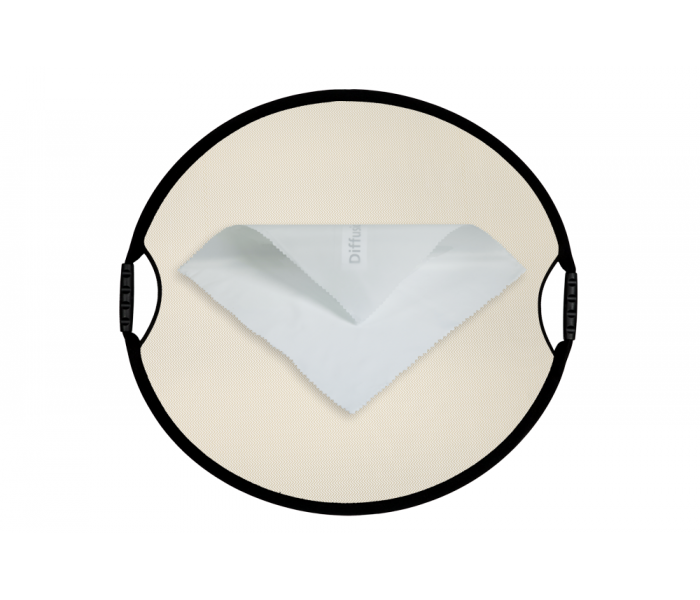 SUN-MOVER DIFFUSER -2/3 STOP
2/3 Stop Silk
Reduces the contrast more than translucent -1/3rd and makes wonderfully soft light. Good in combination with reflectors.
Color: White neutral without optical brightener.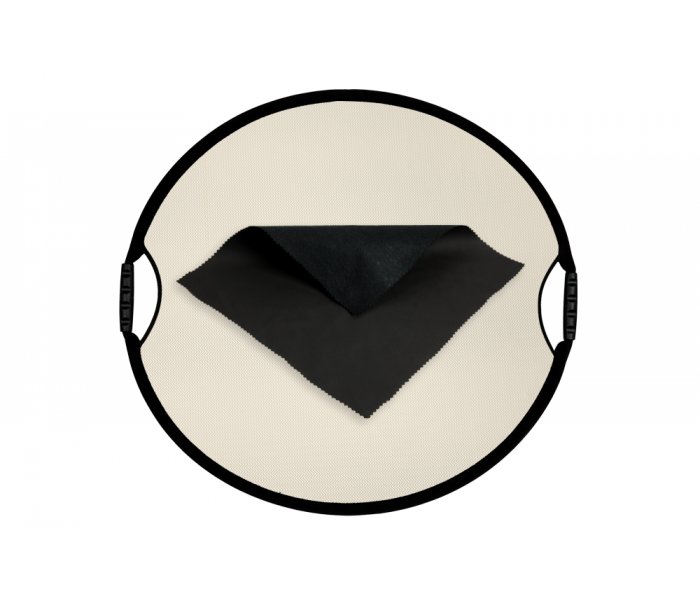 SUN-MOVER Black-Hole, Backside Black Matte
The negative reflector absorbs the light like thick, black velvet. But it is much lighter in weight than velvet and the material is elastic. Good for light reduction. Color: Black deep matte and strong light absorbing. The back is black matte.
"I have used the SUNBOUNCE Reflectors 'SUN-BOUNCER PRO and SUN-MOVER PRO SILVER' for four years now. Easy to pack, carry and set up. They have survived in harsh conditions from the Moab Desert to Canadian -35 below weather photo shoots. Excellent product."
Three Videos Explain The SUN-MOVER Photography Reflector
SUNBOUNCE SUN-MOVER Reflectors & Diffusers
SUNBOUNCE SUN-MOVER reflectors produce light as strong as the sun. The negative 2/3-stop diffuser provides a softer light with less contrast than normal reflectors. For the best lighting effects, use the diffuser in combination with reflectors.
All SUN-MOVER are hand-made in Germany with spring steel for extra permanent tension plus there are two handles to help increase the permanent tension of the steel frame. The SUN-MOVER provides perfect light control from full power down to a nice tender feathered edge. The screen material has an elastic hem for more pliability than that found in other lower-quality reflectors.
SUNBOUNCE SUN-MOVER Reflectors & Diffusers
SM8-820 (ZEBRA-WHITE)
SM8-810 (SILVER-WHITE)
SM8-84H (BLACK-HOLE)
 SM8-855 (Diffusor – 2/3rd)
Get Your SUN-MOVER Now!
(Visited 2,235 times, 1 visits today)