Testimonials From Photographers That ♥ SUNBOUNCE
Don't just take it from us, let actual photographers who use SUNBOUNCE do the talking!
"There are three major benefits to the Sunbounce system for me . . . 1. The stretch fabric creates a reliable lighting pattern and can throw light across a long distance if needed. 2. The quality of light they produce is amazing! 3. They're very durable and will last you a very long time. I own the Micro Mini (2×3) the Mini (3×4), the Pro 4×6 and the Big Sun Swatter. Just bought the 3-D Raindrop 4×6 fabric and love the punch it produces especially on cloudy days! Bottom line . . . It's more expensive but WELL worth the price!"
"I own the Micro, Mini, Pro and Sunswatter – essential lighting tools that come with me on every shoot "
"Yes I have a variety of California Sunbounce reflectors. But don't forget the Sun Swatter which can be a life saver on location. I have used other knock off reflectors but I keep coming back to CSB because they last! Built to take a beating on location or in the studio!"
"I've used Sunbounce reflectors on the beach, in the dessert, and everywhere in between. I prefer natural light, but sometimes Mother Nature needs a little help. Nothing easier to carry on location and use than a California Sunbounce when you want that natural look."
"I have used the CSB Reflectors 'Sun-Bouncer Pro and Sun-Mover Pro Silver' for four years now. Easy to pack, carry and set up. They have survived in harsh conditions from the Mohab Dessert to Canadian -35 below weather photo shoots. Excellent product."
"I am a California Sunbounce user. I recognized the quality of make and portability of California Sunbounce products about 8-10 yrs. ago. I've never been able to reproduce with strobes what I can create with natural light using their products."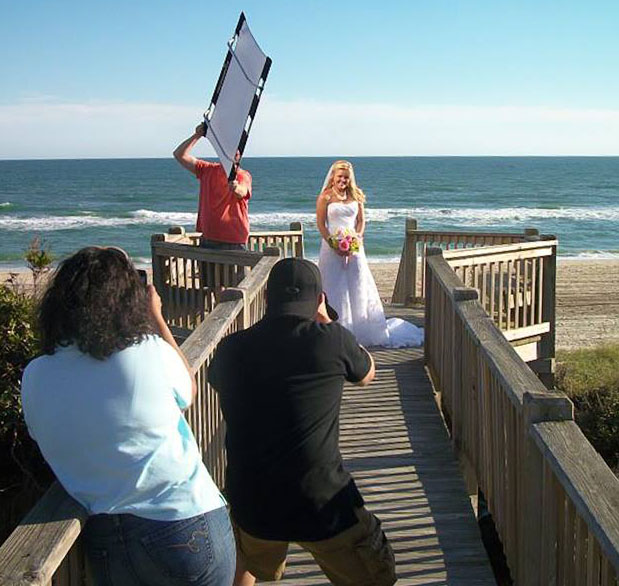 "I highly recommend the innovative products California Sun Bounce provides for serious photographers. Their reflectors cannot be matched. and I rely on them for perfect portraits."
"I have some reflectors, and then I have a California Sunbounce. It's what I use now, love it!"
"The ability to craft light is made easier when you use the right tool. I know I can always count on my California SunBounce in almost any situation. Its portability, ease of assembly and ruggedness makes it an always 'go to tool' in my lighting. Whether shooting natural light or with studio flash I can always count on my SunBounce. I love to bounce!"
"I've been using California Sunbounce reflectors for more than 7 years. I have several Pro and Mini versions with various fabrics (love the 'zebra' one). Great product, equally useful for studio or location work."
"I have two Sunbounce reflectors and I love them. Amazing light!"
Videos Found On YouTube About California Sunbounce
"California Sunbounce reflectors are built solid. They don't flex and are lightweight an easy to hold."
"Love my 8×8 Sunbounce! Always allows me to have great lighting even in midday sun."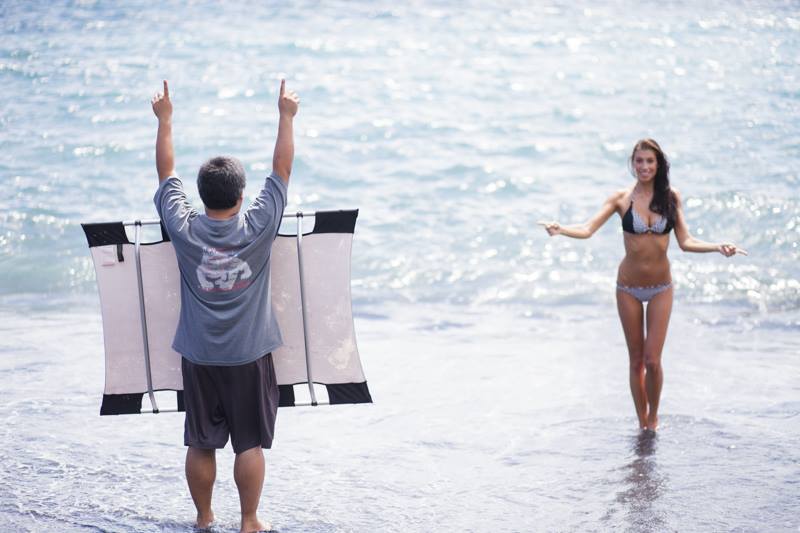 Photo by Hawaii professional photographer Todd Mizomi captured at a Rolando Gomez photography workshop.
Let's hear from you now! If you've got our Sunbounce tool, tell us which ones and what you like about them and send a small headshot to us at webmaster(you know what goes here)sunbouncepro.com.
German Engineered
Engineered and constructed with totally quality management (TQM) in Germany.
Durable Design
Manufactured and designed with the best products to ensure durability and ruggedness.
Handmade Perfection
All fabric reflector screens are made in Germany and handmade to perfection.




(Visited 1,032 times, 1 visits today)