Click Photos For Lightbox View
Commercial Photo Shoot By Professional Photographer Steve Thornton (Click Photos For Lightbox View)
While in Cologne for Photokina, the world's largest trade fair for photography and imaging held biennially, I shot a couple of advertising images for Alan Michael USA, a client located in Beverly Hills, California. I'd shot with Esther two years earlier while giving a presentation on Guido Karp's Leading Photographers of the World stage at Photokina. I knew I wanted to shoot at the train station and had e-mailed Esther about the shoot and she agreed to meet.
I asked a friend if I could use his studio to shoot a little and have the makeup artist/hairstylist work on Esther. We shot some in the studio and then got into the car to drive to the station.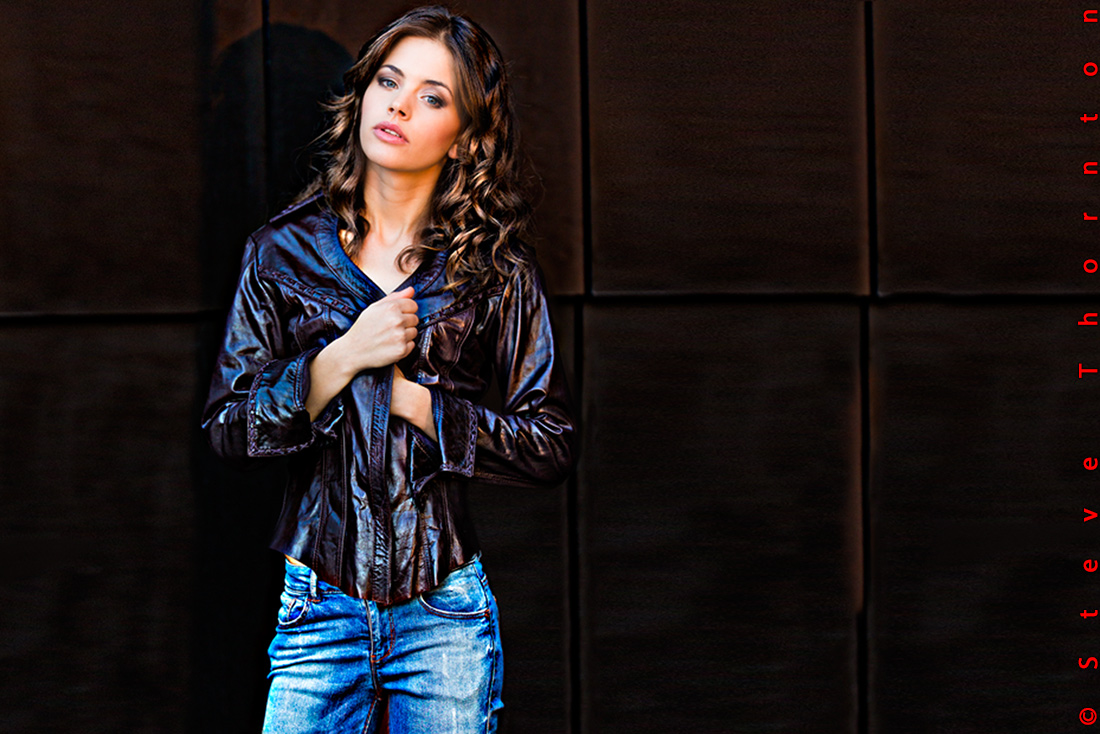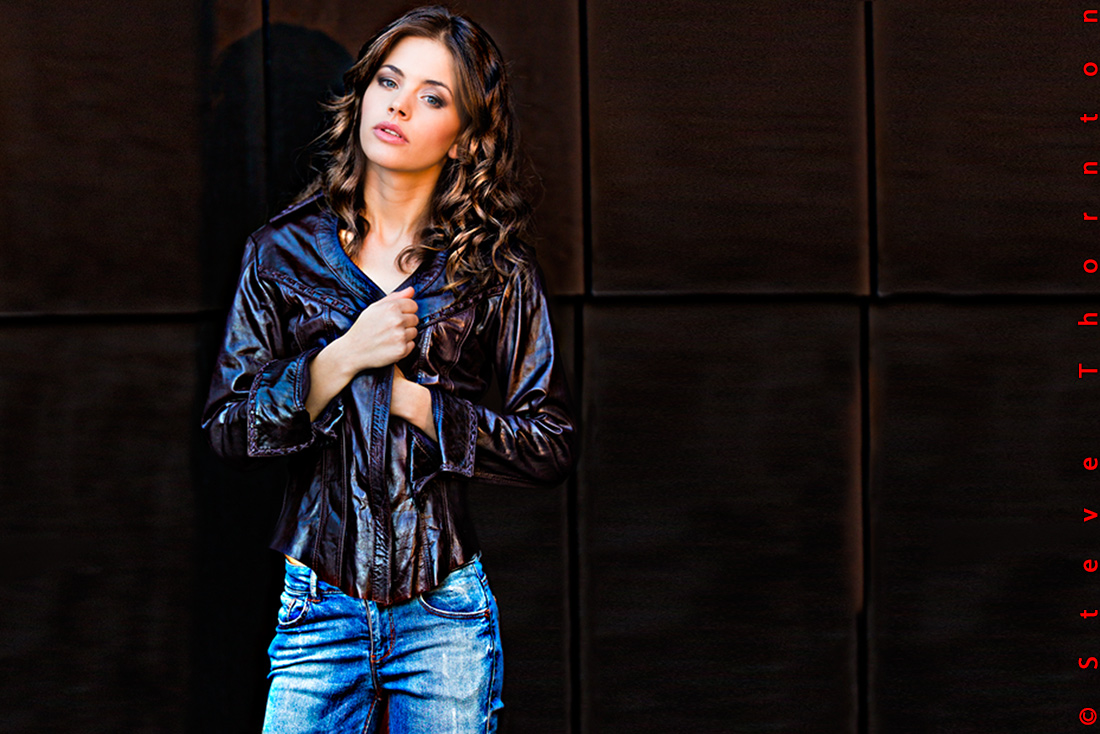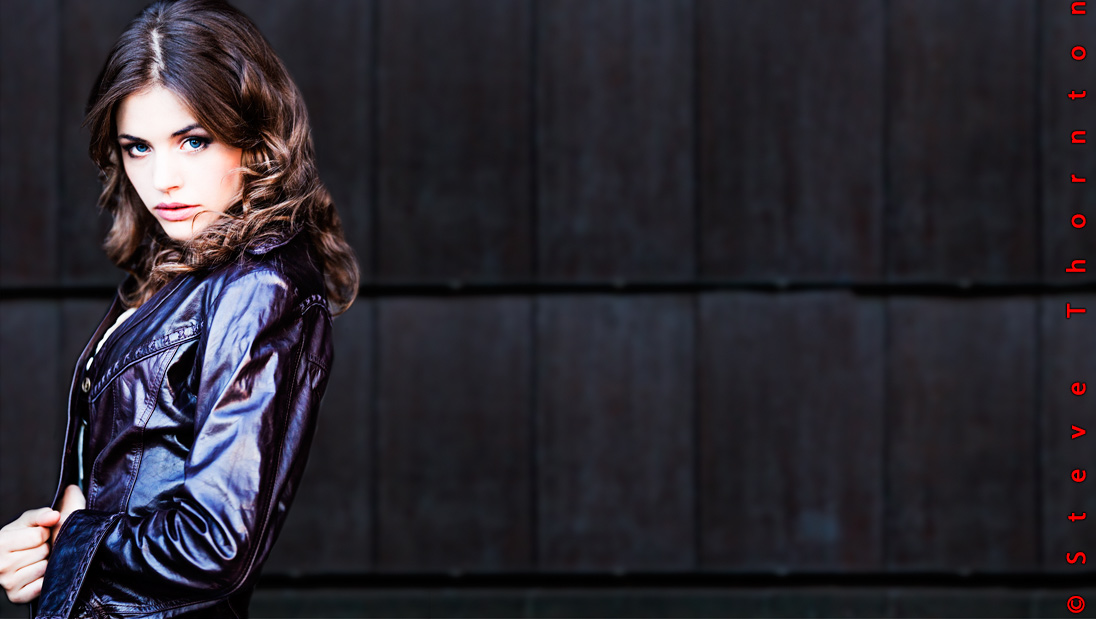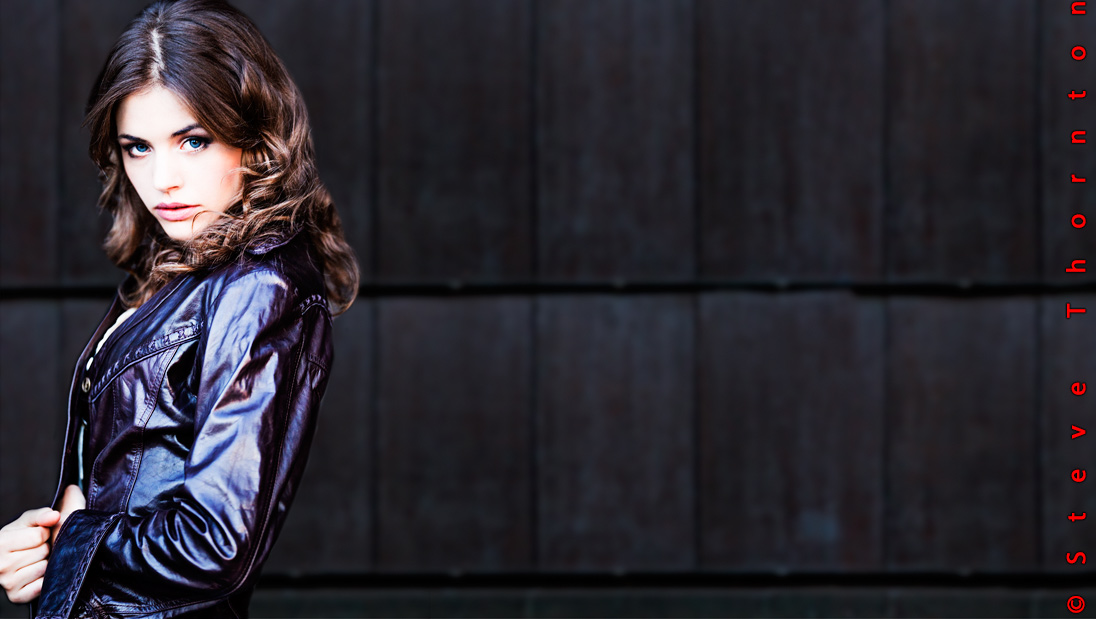 We parked and were able to get to the first location just in time to shoot with the last of the sunset…timing is everything.
Behind The Scenes video of professional photographer Steve Thornton's photo shoot with Esther in Cologne, Germany.
We then regrouped and while Esther changed, I got the crew started on the movement of all the gear to the next location, and then we began to set up the lights I we'd need to use on the twilight shot. I knew that the roof and the skylights in the station would turn blue because we had a cloud free evening and I wanted to ensure we'd be there in time to get enough blue to work in this scenario. My crew quickly moved the gear and we were almost set-up when Esther arrived. I had one of the guys help Esther up on the wall and told her to keep her coat on, as it was a chilly late September evening. My goal is to never make a model uncomfortable if I don't have to, and my crew knows this too.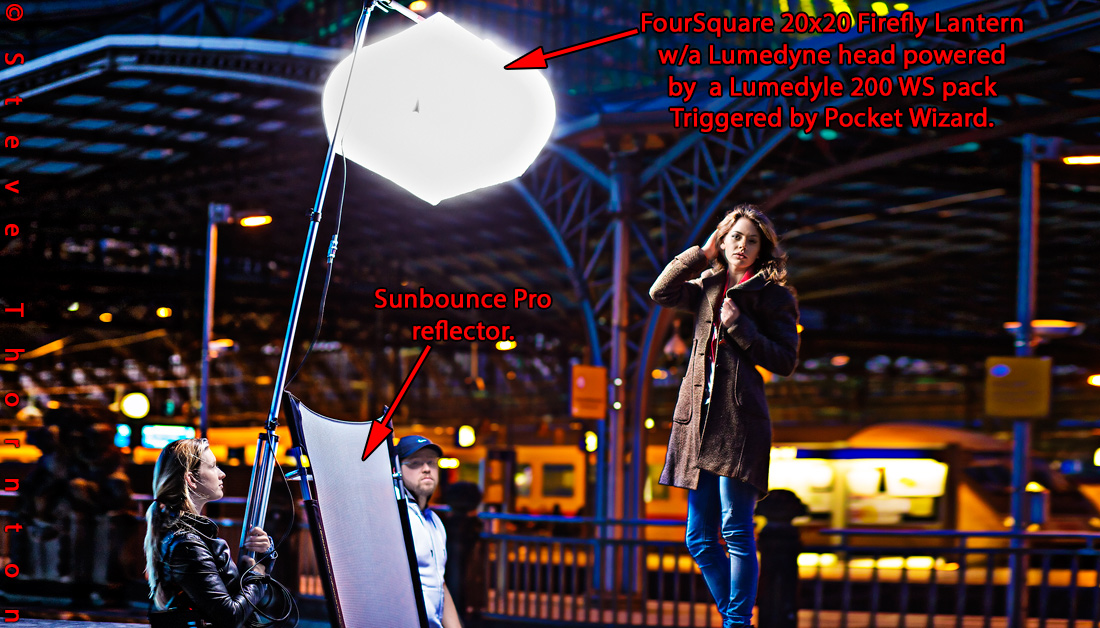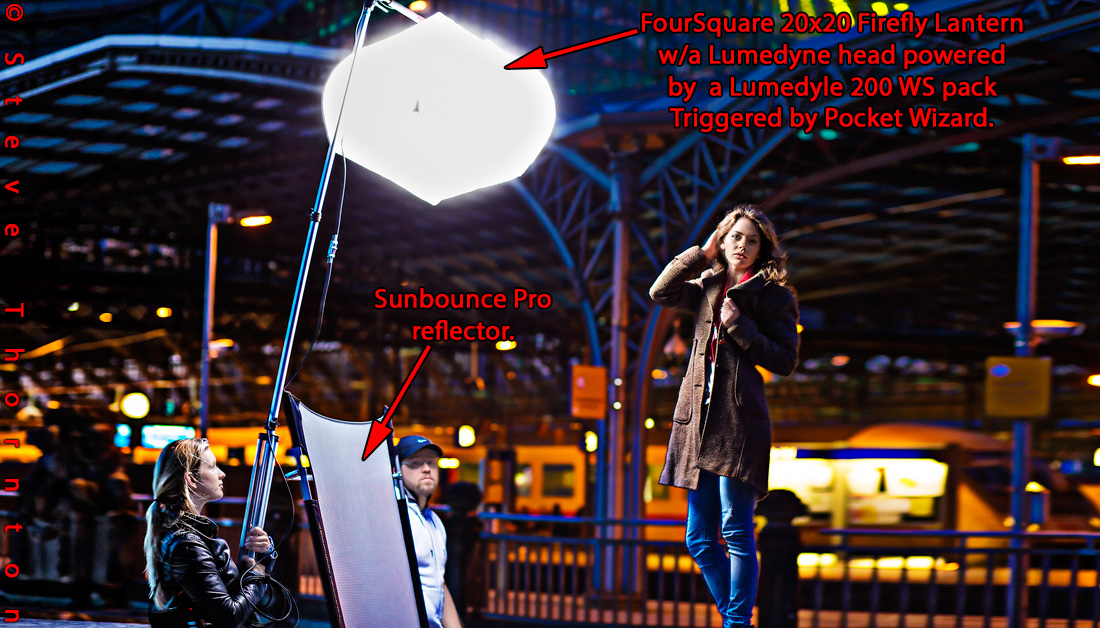 I moved several times to get the framing I needed for the shot and I finally found where I wanted to be. I then asked Esther to remove her coat and started shooting, three minutes later we were done.
The Gear:
A FourSquare 20×20 "Firefly" lantern,
A Lumedyne head connected to a 200 ws (200Joules) pack set to about 50 ws.,
A light stand to hold the Firefly above,
A Manfrotto umbrella adapter,
A Sunbounce Pro reflector, white side,
Canon camera and Canon 200mm f2 lens,
Pocket Wizard wireless strobe trigger.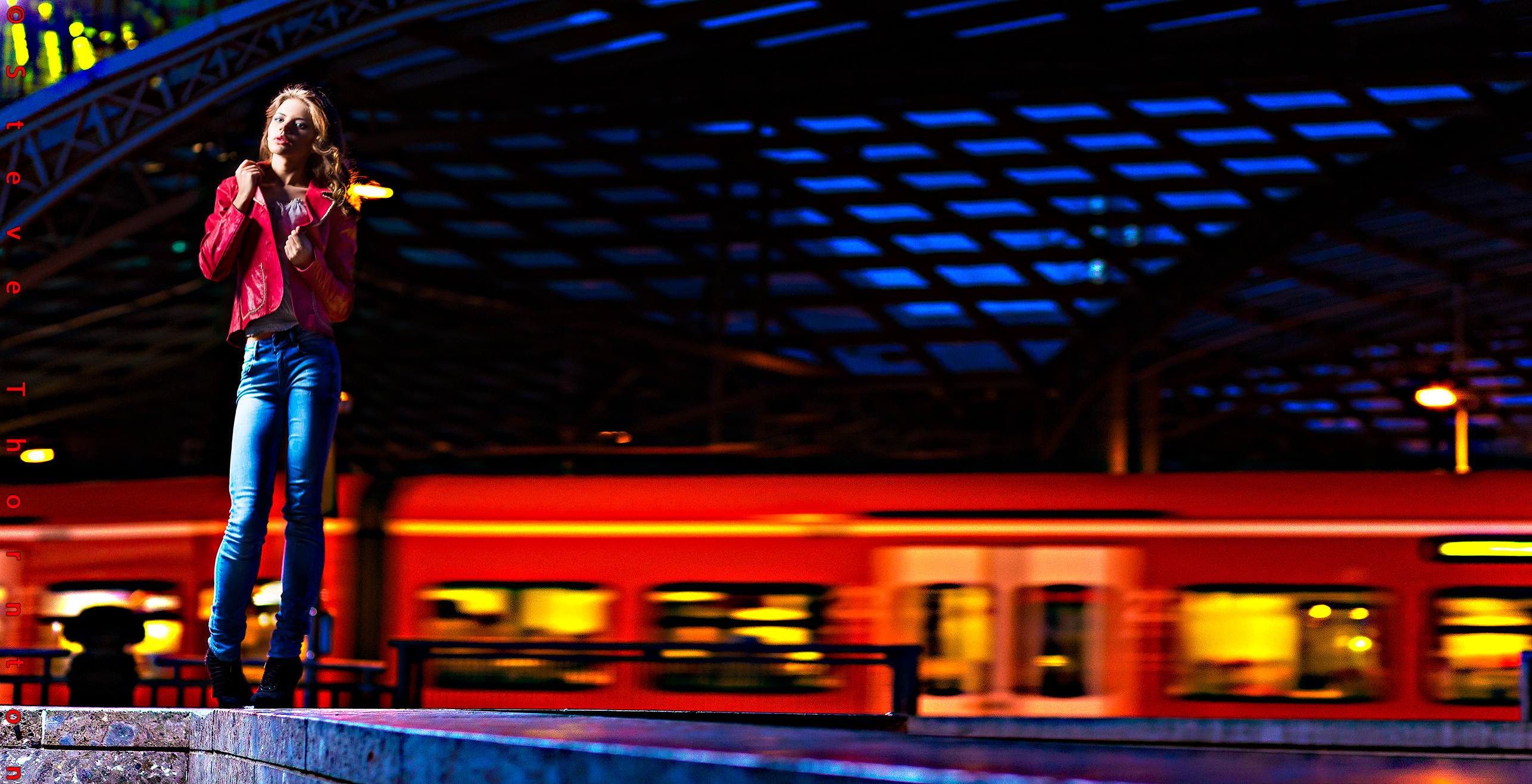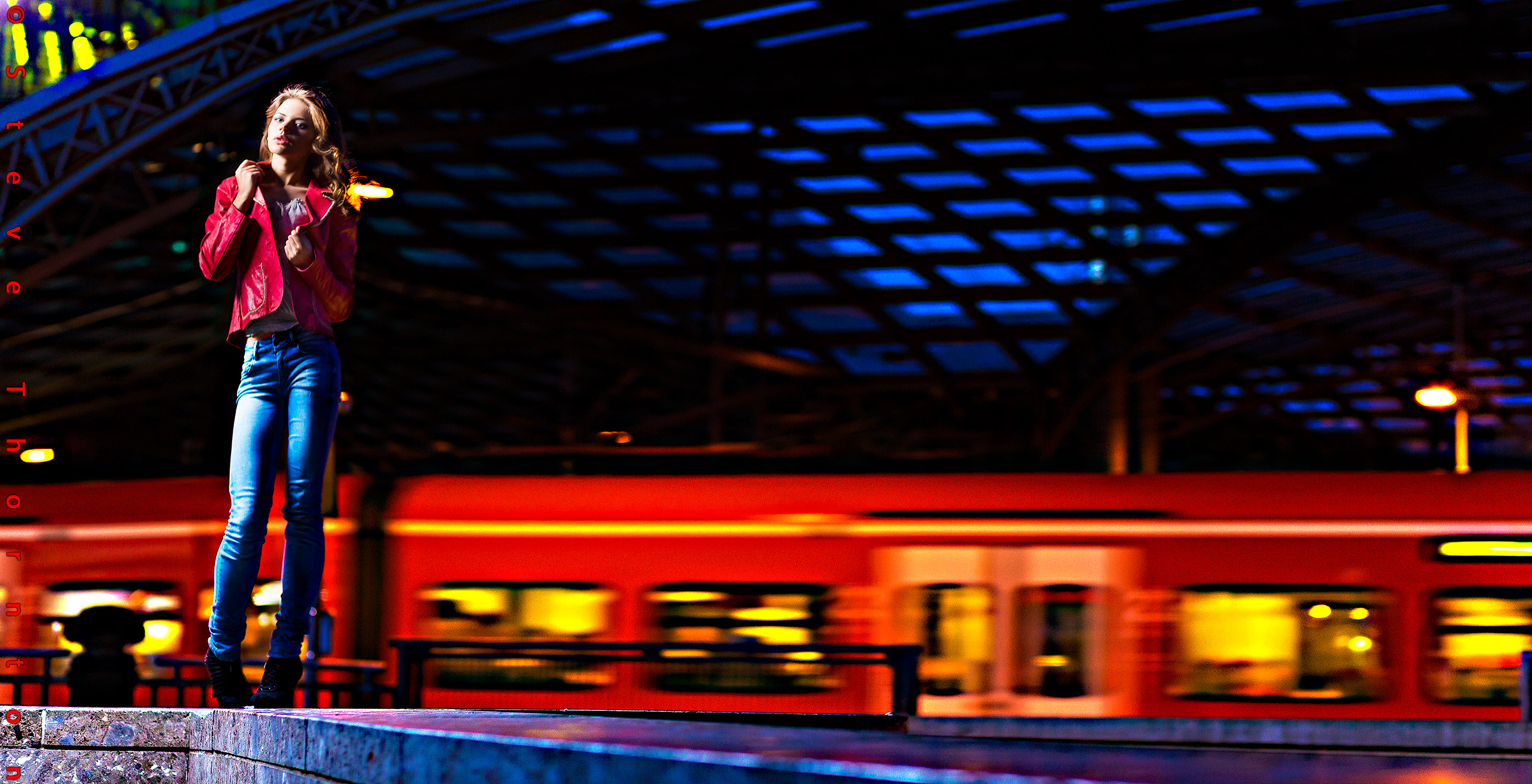 Behind The Scenes video of professional photographer Steve Thornton's photo shoot with Esther in Cologne, Germany.
One of the world's leading international image makers, Atlanta, Georgia native Steve Thornton began his career as a self-taught 12-yearold shutterbug with a keen interest in photography. As a professional, he has photographed numerous national and international ad campaigns, along with feature editorials for magazines in the United States and Europe. Steve & his crew travel on average 175+ days a year, in the USA, Europe, the Middle East as well as the Orient.
Prime client list for stills and/or motion: UPS, Invesco, American Express, General Motors, Hallmark, Citizens, Hyatt, Trane and Ferguson.
(Visited 375 times, 1 visits today)