Maui Glamour Model Photography Workshop
March 21

-

March 25

$1997.00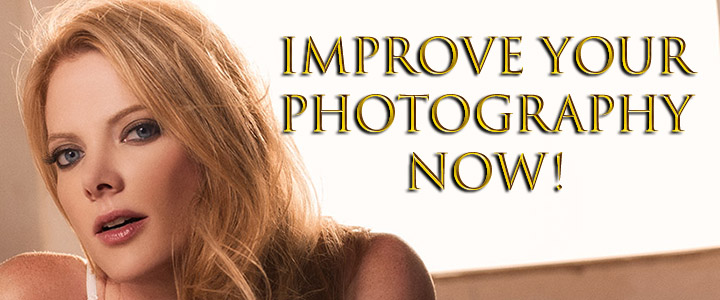 Date: March 21 – 25, 2019, Three Days Shooting, Limited In Size!
Time: Morning Light (TBA) until sunset each day
Location: Maui (Kaanapali, plus trip to Hana)
Prices: $1997 Early-Bird Price! (A $500 savings right now! No other discounts! Price will rise!)
We're back in Maui for another fashion, glamour, and beauty photography workshop in 2019! We'll recommend the hotel for you to stay, in fact, bring your spouse too for after workshop hours enjoyment. Come early or stay longer and make it a vacation! Come have fun, learn and enjoy photographing gorgeous models in paradise. Once it's sold-out, it's sold-out!
Limited to only 8 photographers! You will work in teams of two, one model per team per half-day, two models per day. At the end of three days, you'll have photographed up to five gorgeous models.
Though we've done this in Maui many times before, it's our only 2019 Maui workshop. The workshop is limited in size to ensure you get a better hands-on type of photography instruction. The format allows you to spend quality time with each model for amazing and unique photographs.
This workshop is open to photographers of all levels, beginners to advanced, but is a first-come, first serve basis–once it's sold out, it's sold out and might not be offered again for quite sometime. Lighting equipment is provided, just bring your cameras, but you may bring your own lighting gear too, it's up to you. It is very unique in format ensuring quality photography.
Here are the particulars:
1. You must pay for your own lodging and travel, we'll provide suggestions, though you're free to stay where you want in Maui, though we highly recommend the Kaanapali area, especially the boardwalk area. You are required to arrive no later than 7:00 p.m., local time on Thursday, as we will meet Thursday evening and plan out the shooting days. Details will be sent after securing your slot as we get near the workshop dates. Be prepared to shoot all day on Friday, Saturday and Sunday.
Departure is anytime Monday or when you choose as many people in the past stay longer and make a week of Hawaii. We recommend you use Orbitz or Hotels.com, or a similar website to locate your hotel of your choice, but we recommend staying in the Kaanapali area as traffic in other areas can cause time delays. Somewhere near Whaler's Village is best as you can walk the boardwalk and save on parking charges. We recommend you fly to Maui early and/or stay a few days afterwards and make it a vacation! Bring your spouse!
Breakfast, lunch, dinner, and lodging are not included, though we will provide some refreshments. We will encourage group activities, but you are not required to participate, such as dinner at a local establishment and a Luau.

The video above was captured in Maui between Kaanapali and Lahaina.
We recommend you rent a small vehicle for your traveling to and from the workshop location and for your own enjoyment on your free time. While we'll do our best to transport you if you do not have a rental vehicle, though we cannot guarantee this part, as rental properties and hotels are scattered throughout the island. A rental car is highly recommended, especially if you want to explore all the island offers. While you can bring your significant other, they are not be allowed to photograph the models during the workshop unless they secure a photographer's slot.
2. Bring your camera, preferably a DSLR or mirrorless camera. It must have a hotshoe (where your flash slides on top) or as a minimum, a pc connection for our studio flash–we provide all equipment. Plus we'll be mixing natural daylight with tungsten and flash too.
3. You must have the passion to photograph up to four beautiful models. The type of photography is fashion, glamour, and beauty photography. You will have three days to photograph them in all their beauty.
4. While it's intense, we'll have fun in this educational experience. Bring your coffee, but surely bring some Red Bull for energy because this is an energized workshop. Boredom is not an option!
5. Camera requirements are any type of camera, preferably 35mm DSLR or mirrorless, medium or large format is optional. Lens focal range, from 24mm to 300mm, though a typical 70-200mm lens is all you need. Anything in the 50-105mm range is a minimum. A back-up drive to download your images and/orlaptop computer is recommended. If you have an older Sony (Minolta) camera, please ensure you have a hot shoe adapter or PC connection.
6. Professionalism is required, we're there to capture beautiful images of beautiful models. If you have Pocket Wizard remotes, bring them too, though not required as we'll have our own radio triggers. We'll work with beauty dishes, softboxes, reflectors and more, all provided by us!
7. Some refreshments are provided but you are responsible for your meals, though we'll provide suggestions. We also take a lunch break with recommendations.
If you can meet the requirements and you have the passion to create some beautiful, unique images that few photographers will ever have, this is the workshop for you. We accept payments securely through PayPal and have other options if you prefer.

This is a first-come, first-serve event as class size is limited. Model releases are mandatory, see below, but paid at the location directly to the model on the last day and we do not take one dime from the models. This is the early-bird price, prices will go up soon, so don't delay, book now before it's too late! Please use the PayPal button to select either one or both workshops. We've used PayPal securely for over 18 years. You can also use their option to take up to six months to pay!
Model releases for each event are $100 per model at the end of the workshop. This is a one-time payment to them at the end of the event. These are mandatory releases provided between you and the model that allow you to use the images for commercial use and the only restriction is prohibition of adult related material. You must be 18-years of age or older to attend. Total workshop model release fee for the entire event, except the private shoot day, is $500 for five models ($100 per model paid at the end of day three).
Cancellation rules apply as this is a first-come, first-serve event limited in size. In addition, this is a non-cancel event, so should you need to cancel, we will work with you help you find a replacement, however, no guarantees, though we'll offer some type of future workshop credit. Due to it's size, location, and logistics, as we'll be flying an entire crew in, there will be no refunds offered once you sign-up. We cannot accept requests for refunds when the cancellation is on your behalf, though we will take each situation on a case by case basis and work with you the best we can for future credit to a future workshop(s). Don't get left behind, don't miss out on a wonderful opportunity. Don't delay, act now and save before prices go up!
(Visited 41 times, 1 visits today)
Summary
Event
​
Maui Glamour Model Photography Workshop
Location
Starting on
Ending on
Description
Join professional photographer Rolando Gomez in Maui and photograph beautiful models at exotic locations all to improve your photography.
Offer Price
Disclaimer:
The views, opinions, lecutures, demonstrations, hands-on instruction, and positions expressed by event host and/or photographer/instructor and those providing assistance to these events are theirs alone, and do not necessarily reflect the views, opinions, sponsorship, support, or positions of SUNBOUNEPRO.com, SUNBOUNCE.com, SUNBOUNCE GmbH, or any employee thereof. We make no representations as to accuracy, completeness, timeliness, suitability, safety or validity of any event presented by individual event host(s) and/or photographer(s), or instructor(s) and will not be liable for any errors, omissions, cancellations, or delays in this event or any losses, injuries or damages arising from this event or events or their cancellation, reschedule, or refunds. All event participants attend at their own risk and responsibility to their like. SUNBOUNEPRO.com, SUNBOUNCE.com, SUNBOUNCE GmbH, or any employee thereof does not endorse, support or sponsor any event unless indicated on the actual event website.
Summary
Event
​
Maui Glamour Model Photography Workshop
Location
Starting on
Ending on
Description
Join professional photographer Rolando Gomez in Maui and photograph beautiful models at exotic locations all to improve your photography.
Offer Price