Los Angeles Glamour Photography Workshkop
March 28 @ 9:00 am

-

5:00 pm

$299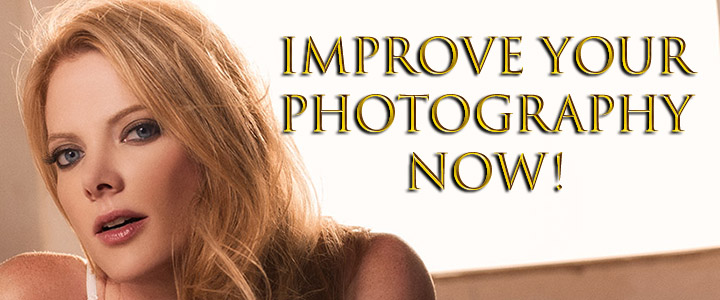 Our first Fashion, Glamour, Beauty and the Nude photography workshop in Los Angeles for 2020 in a private studio, but certainly not our first workshop in Los Angeles. Come have fun, improve your photography and enjoy photographing beautiful models. Once it's sold-out, it's sold-out!
Photograph up to four talented models. It is a special, one-day workshop at a great location near the downtown Fashion District of Los Angeles. The workshop is limited in size and once filled, you lose your chance for some great photography with models. You will have quality time with each model for amazing and unique photographs, with hands-on instruction.
Lock Your Spot Now!
Here are the particulars:
This workshop is open to photographers of all levels, at least 18-years of age or older, including beginners to advanced. Lighting equipment is provided, just bring your camera. The shooting location provides for unique photos very few photographers in the world would be able to capture without spending thousands of dollars in expenses and you get it for a fraction of the cost.
1. You must pay for your own lodging and travel, we'll provide suggestions.
2. Bring your camera, preferably a DSLR or mirrorless camera. It must have a hotshoe (where you flash slides on top) or as a minimum, a PC cord connection for our studio flash–we provide all equipment. Plus we'll be mix natural daylight with tungsten and flash too.
3. You must have the passion to photograph up to four, maybe five beautiful models. The type of photography is fashion, glamour, beauty and nude photography.
4. While it's intense, we'll have fun in this educational experience. Bring your coffee, but surely bring some Red Bull for energy because this is an energized workshop.
5. Camera requirements are any type of camera, preferably 35mm format, medium or large format is optional. Lens focal range, from 24mm to 200mm, though a typical 70-200mm lens is all you need. Anything in the 50-105mm range is best. A back-up drive to download your images and/orlaptop computer is recommended. If you have an older Sony (Minolta) camera, please ensure you have a standard hot shoe adapter.
6. Professionalism is required, we're there to capture beautiful images of beautiful models. If you have Pocket Wizard remotes, bring them too, though not required as we'll have our own radio triggers. We'll work with beauty dishes, softboxes, reflectors and more, all provided by us!
7. Some refreshments are provided but you are responsible for your meals, though we'll provide suggestions. We also take a lunch break with recommendations.
If you can meet the requirements and you have the passion to create some beautiful, unique images that few photographers will ever have, these workshops are for you. These are first-come, first-serve events as class sizes are limited. Please use the secure PayPal button above. We've used PayPal securely for 19-plus years.
Model releases for this event is $60 per model at the end of the workshop. These are mandatory releases provided between you and the model that allow you to use the images for limited commercial, non-adult use — nudes are artistic and fine-art nude only at this workshop when it comes to nudity and only a portion of the workshop. Not all models do nudes. You must be 18-years of age or older to attend.
You are required to arrive no later than 9:30 a.m. local time at the studio that Saturday. We start at 9:30 a.m. and end at 5:00 p.m.
Cancellation rules apply as this is a first-come, first-serve event limited in size. In addition, this is a non-cancel event, so should you need to cancel, we will work with you help you find a replacement, however, no guarantees, though we'll offer some type of future workshop credit. Because of the size and expenses associated with this limited style workshop, we cannot accept requests for refunds when the cancellation is on your behalf, though we will take each situation on a case by case basis and work with you the best we can. Don't get left behind, don't miss out on a wonderful opportunity. We can't allow too many people on the property, it's very limited in size, so don't delay, act now an save before prices go up!
(Visited 39 times, 1 visits today)
Disclaimer:
The views, opinions, lecutures, demonstrations, hands-on instruction, and positions expressed by event host and/or photographer/instructor and those providing assistance to these events are theirs alone, and do not necessarily reflect the views, opinions, sponsorship, support, or positions of SUNBOUNEPRO.com, SUNBOUNCE.com, SUNBOUNCE GmbH, or any employee thereof. We make no representations as to accuracy, completeness, timeliness, suitability, safety or validity of any event presented by individual event host(s) and/or photographer(s), or instructor(s) and will not be liable for any errors, omissions, cancellations, or delays in this event or any losses, injuries or damages arising from this event or events or their cancellation, reschedule, or refunds. All event participants attend at their own risk and responsibility to their like. SUNBOUNEPRO.com, SUNBOUNCE.com, SUNBOUNCE GmbH, or any employee thereof does not endorse, support or sponsor any event unless indicated on the actual event website.